Featured News
How to Embrace Innovation and Bravery - By John Hendrie
General Electric has a new advertisement running on television with the central character an 'idea' – kind of a furry, non-descript creature, ...
Featured Video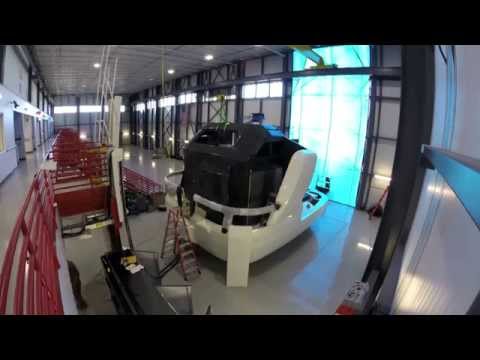 Travel Consumer News
2015-02-26
Introductory Fares Starting at $189 One Way (a) for Travel June 11 - October 25, Available Until February 25, 2015; The Largest Airline to the Caribbean Launches Twice Weekly Flights From New York Beginning June 11, 2015
2015-02-26
For the third year in a row, Disney Cruise Line won the coveted 'Best Overall' award, with Disney Dream winning in the large ship category and Disney Wonder in the mid-size category.
2015-02-26
Hilton Hotels & Resorts today announced the opening of Hilton Philadelphia at Penn's Landing, a 348-room hotel located in downtown Philadelphia.
2015-02-26
Starwood Hotels & Resorts Worldwide Inc. (NYSE:HOT), today announced the opening of the Sheraton McKinney Hotel and Conference Center in McKinney, Texas. Owned by Gateway Hotel One, Ltd., the hotel offers 186 guest rooms and suites, ample meeting facilities and all of Sheraton's signature services and amenities.
2015-02-25
United Airlines will introduce new premium-cabin dining service on United Express flights beginning next week, featuring freshly prepared entrees served on chinaware and expanded meal-service times for United First and United Business customers on regional flights.
2015-02-25
The new Marriott Port-au-Prince Haiti Marriott Hotel today checked in its first guests. Among the 200 new Haitian hotel workers who welcomed them were young people from disadvantaged backgrounds, and Haitian-Americans who want to share their hospitality skills to help boost Haiti's tourism economy.
2015-02-25
The app allows international travelers to learn about health alerts in their destinations, take precautions before departing and better address illnesses and medical conditions while traveling.
2015-02-25
Vacation Express announced new, nonstop flights from Birmingham-Shuttlesworth International Airport (BHM) to Cancun International Airport (CUN) that will begin May 20, 2015 and continue until August 2, 2015. This new departure city is the newest addition to Vacation Express' 2015 schedule, making it the eighteenth city in the country that offers all-inclusive vacations with airfare from Vacation Express.
2015-02-24
Expedia.com® booking data indicates that average air ticket prices during this period to certain top destinations are down from 2014. To help travelers get the most out of their Spring Break travel, Expedia will launch three major promotions featuring getaway deals for every type of traveler – from families, to college students, to empty nesters.
2015-02-24
Paul Gauguin Cruises announces 2016 voyages that feature popular favorites along with a new 7-night Tahiti, the Society Islands & Tuamotus itinerary and an 11-night Society Islands & Tuamotus voyage on The Gauguin, as well as a new 7-night Roundtrip Athens, Greece, sailing and 7-night Roundtrip Philipsburg, St. Maarten, voyage on The Moana.