Featured News
Knowledge@Wharton - Making the Transition to a Low-carbon Economy
Keeping climate change within manageable bounds will take a massive global effort, requiring the skills and resources of both the public and privat...
Featured Video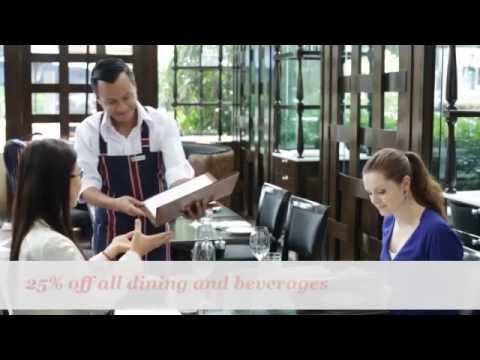 Travel Consumer News
2015-05-21
As travel websites offering cheap deals on airline tickets proliferate on the Internet, airlines are looking for more ways to lessen the sites' impact. For Delta Airlines, the answer is completely withdrawing its data about flights, tickets and pricing from several third-party booking sites.
2015-05-20
Hyatt Hotels Corporation (NYSE: H) and Dellisart Wellspring Investment, LLC today announce the opening of Hyatt Place Bowling Green, which is located at the Western Kentucky University (WKU) Gateway to historic downtown Bowling Green within the Bowling Green Tax Increment Financing (TIF) district.
2015-05-19
Departing from Cadiz, one of the oldest cities in Europe, The Moana sails the scenic Mediterranean coast of Spain, visiting Motril in the Andalucian province of Granada, then Malaga, Spain, capital of the sunny Costa del Sol. Next, is the British stronghold of Gibraltar en route to Portugal.
2015-05-19
With yesterday's departure of Air Canada Express flight AC8840 from Toronto, Austin officially became part of Air Canada's international network of more than 190 destinations on five continents.
2015-05-19
In the fall of 2016, Disney Cruise Line will return to New York for a limited time with sailings to the Bahamas that include a visit to Walt Disney World Resort in Florida. New seven-night Caribbean cruises from Miami and a return to Galveston, Texas round out the season.
2015-05-19
Academy Award winning actor Robert De Niro and world-renowned Japanese culinary genius Chef Nobu Matsuhisa joined Hollywood producer Meir Teper, Melco Crown Entertainment's visionaries Co-Chairman and CEO Mr. Lawrence Ho and Co-chairman Mr. James Packer along with a glittering array of entertainment stars, socialites and other VIP guests at the official opening of Asia's very first Nobu Hotel at City of Dreams Manila.
2015-05-18
Marriott International, Inc. (NASDAQ: MAR) announced the recent opening of its first rainforest resort in Asia Pacific at Mulu in Sarawak, Malaysia.
2015-05-18
The Hotel offers the only LEGO Friends themed guest rooms in the U.S., and the only LEGO Friends themed suite in the world. Based on the popular LEGO Friends product line, this room theme is closely modeled after the five LEGO Friends.
2015-05-18
Carrier extends flight schedule systemwide through early January 2016 and offers ten new international routes including a new, second destination in Costa Rica, as well as new flights connecting U.S. cities from coast to coast
2015-05-14
New Service Between Fort Lauderdale-Hollywood and Quito, Ecuador, to Launch Early 2016; Daily Flights Available for Sale Pending Government Approval